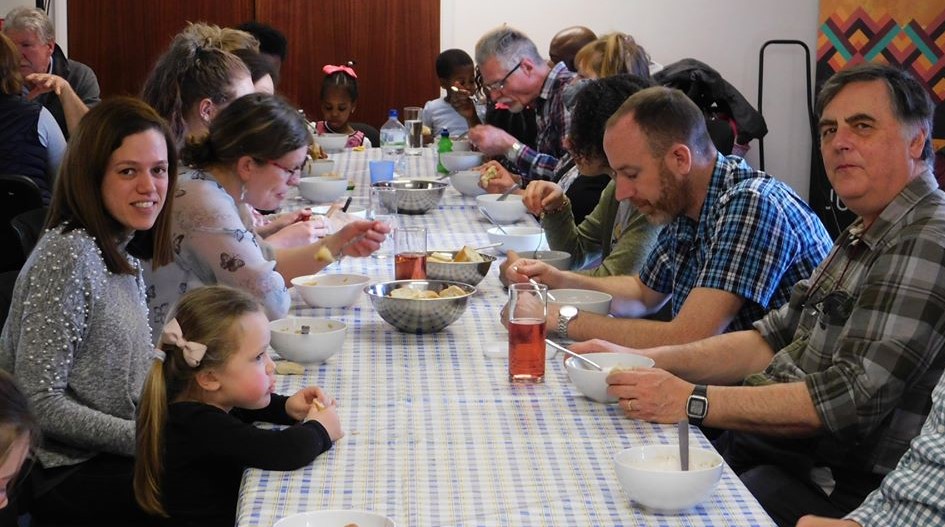 Hotpot Community Meals…
A Hotpot community is formed when a local church commit's to put on a regular free hot nutritious meal for the benefit of their congregation and invites the wider community to join them.
However you have heard of us simply turn up, eat and enjoy time together meeting old friends and making new ones.
We believe through sharing food and sharing life together strong relational communities can be developed. These not only strengthen the hosting church community, but by inviting the wider local community to join them hotpot communities can benefit the whole of society.

Find details about Hotpot community meals in your area here or contact us if you would be interested in starting one at your church.